Sponsors & Partners
Coca-Cola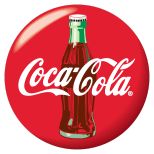 Northgate Mall is proud to have Coca-Cola as a sponsor. Coca-Cola is the world's leading manufacturer, marketer, and distributor of nonalcoholic beverage concentrates and syrups, used to produce nearly 400 beverage brands. Coca-Cola's corporate headquarters are in Atlanta, with local operations in over 200 countries around the world.
Memorial Hospital Hixson

OFFICIAL PLAY AREA SPONSOR
The Play Area at Northgate Mall is sponsored by Memorial Hospital Hixson. Memorial Hospital is a 365-bed facility offering a broad range of medical, surgical, diagnostic and therapeutic services in Chattanooga, Tennessee.